Bottorff Tax Services
Kyle is here to provide individuals, small businesses, farmers and ranchers the convenience of tax preparation, monthly bookkeeping, and business consulting services under one roof.  At Bottorff Tax, Kyle counsels clients through the strategies that can better their financial position, and assists them in achieving both their personal and business goals.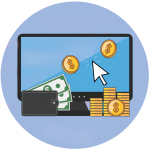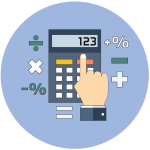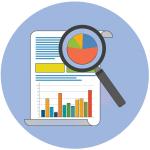 Tax Preparation
for individuals, Small Businesses, Farmers and Ranchers
Lunch with Kyle
Do you ever have that one tax question or concern that keeps you up at night?
Do you receive multiple answers to your tax question from the internet?
The answers you seek are within reach. They can be answered over lunch. Take Kyle out to lunch at a restaurant of his choosing (within reason, of course) and he can help you obtain answers to your tax questions. You get one hour of his undivided attention without the money-clock ticking. It's an engaging concept intended to make those individuals who may be hesitant in contacting or scheduling an appointment because of the cost, more comfortable. Kyle loves to eat and enjoys meeting new people, so buy Kyle lunch and forget the pending bill.
Whether you are a current client or a non-client, feel free to talk to Kyle about your tax issues, because the better he knows you, the better Kyle can serve you.
If you need a second opinion or just want to meet Kyle, he would be honored to have lunch with you. Feel free to call the office at (605) 658-2010 to schedule your lunch with Kyle.
Please note, due to time constraints during the busy season, lunch with Kyle is only available during the summer months.
Bottorff Tax Forms, Worksheets, & Organizers
Bottorff Tax Resources
Below is a list of links that Kyle uses on a daily basis.
About Bottorff Tax
Bottorff Tax, LLC is owned and operated by Kyle Bottorff, MBA, EA. Kyle created this firm in June 2015 in a quest to serve individuals, farmers ranchers and small businesses.
Kyle was born and raised on a farm just outside Ponca, NE. It is there where he learned about integrity, determination and work ethic while helping his father and grandfather work the land and take care of the livestock.
Kyle graduated from Ponca High School in 2000 and attended Chadron State College in the fall. He earned in his Bachelor's Degree in Business Administration with an emphasis in Finance and Accounting and a Master's in Business Administration. Since earning his degrees, he passed his Enrolled Agent Exam in December of 2008 and is registered to practice before the IRS.
Since 2003, he has worked with many individuals, mainly in the farming, ranching and small business industry, providing them with the highest degree of tax and business services in his field. It would be Kyle's pleasure and privilege to work with your personal, farm and ranch, or small business tax needs. Contact Kyle today, to see what services he can provide for your individual and small business endeavors.